German experts visited again
Prof. Dr. Walter Popp, HyKoMed, Dortmund, Prof. Dr. Heike Martiny, Berlin, Nouzha Maazouz, University Clinics Essen visited to Ulaanbaatar, September 3-10,2017.
The main purposes of this visit were endoscopy training and have a look for dentists and endoscopy reprocessing as possible main sources for hepatitis problem in Mongolia. That's why Prof Heike joined the tour who is specialist in the field of reprocessing of dental instruments and endoscopes.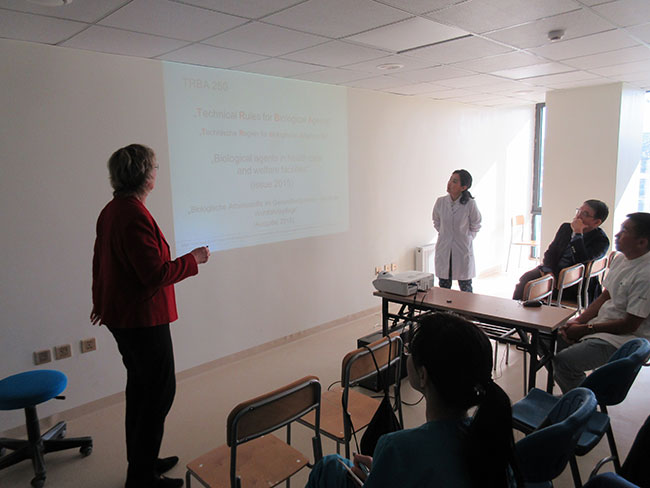 German delegations visited Emergency service 103, Second central hospital, General hospital for State Special Servants, Chingeltei district hospital, National cancer center, and some private dental hospitals.
Nouzha Maazouz made full three day training on endoscopy reprocessing at Second central hospital with over 100 participants.
Prof Heike gave a presentation in the University School of Dentistry and visited several private dental hospitals.
If you want to get more information about trip, please find trip report here: Trip report of September 2017